WOW!  Is it really almost May?  This year has been filled with lots of new events and changes.  Stress, climate and not eating properly took its toll on me physically, especially on my skin.  I noticed my complexion looked dull, less radiant, dry and patchy with noticeable pores.  My skincare products wasn't working for me and I was in dire need of an overhaul. I went on a shopping spree and purchased some new skincare and been using it since. These products are my newest obsession and excited to share them with you.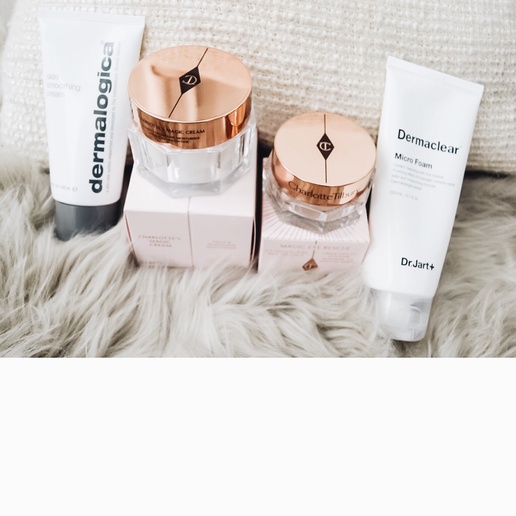 Dr. Jart+ Dermaclear Micro Foam Cleanser
For daily cleansing, I use Dr. Jart+ Dermaclear Micro Foam Cleanser.  It's a mild foam wash perfect for all skin types, particularly sensitive skin.  It's hydrogen mineral water leaves your skin soft, refreshed and hydrated without feeling stripped.  It lathers up quickly with a little amount of product, which makes the 4.1oz tube last longer.  This cleanser helps me save time as I use it to remove makeup and cleanse all the dirt and grime off.  The price point is better than higher end brands.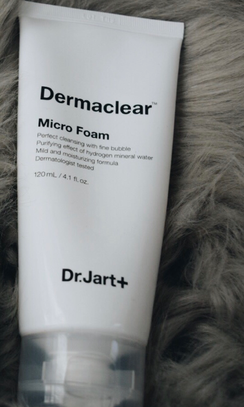 Charlotte Tilbury Magic Cream
I've been a huge fan of Charlotte Tilbury's line and excited to try her skin care products.  I purchased the "Magic " Cream to see if it could perform wonders for my skin.   Anything with the word "magic" is a yes in my book.  It is an investment though, $100 for the 1. 7 ounce, typically out of my normal budget for a moisturizer.  But it was worth a shot as I've been reading rave reviews.  OMG!  Let me just say the packaging is eye candy!  Who could resist pink and rose gold?  When you open the jar, it looks like whipped soufflé. Thankfully, it's not heavy in consistency; it delivers the right amount of hydration without the oily feel. It has an SPF 15, which is easy to layer with my regular SPF 50 sunscreen.  What's most appealing for me is it contains anti-aging peptides, which "help turn back the clock".  This 40's something skin needs all the help it can get.  After using it for over three months, my skin feels more hydrated with a noticeable glow.  My foundation appears smoother and pores are less noticeable.   This "Magic Cream," is now a staple in my skincare routine, can't imagine being without it.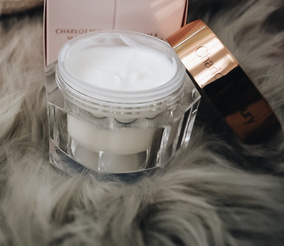 Charlotte Tilbury Magic Eye Rescue
I couldn't resist and also picked up the Magic Eye Rescue cream.  I have to confess, I'm lazy when it comes to using eye cream.  I think it's because I haven't found an eye cream I'm crazy about as they tend to be too rich.  My biggest pet peeve is when the cream interferes with my eye makeup.  This cream is different than the ones I've used as it is very light weight and it doesn't mess up my eye makeup game.  It's time released retinol molecules help refine and resurface the eye area, promoting an appearance of younger and radiant skin.  I've noticed the line on my eyelids looking softer and less pronounced since using this cream.  This makes it easier for me to blend my eye makeup, especially when I'm using matte shades.  The puffiness has gone down, making me look less haggard and run down.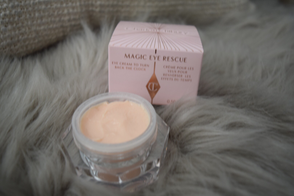 Dermalogica Skin Smoothing Cream
In the evening, I've been using Dermalogica Skin Smoothing Cream.  It worked wonders for my skin this past winter as my skin was extremely dry and flaky.  It is perfect for combination/dry skin, exactly what I needed.  It is a medium weight cream, infused with aloe gel and extracts of mallow, cucumber, and arnica to sooth and hydrate.  For best results, it should be applied over damp skin and after toner.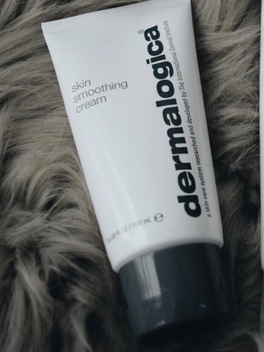 Have you tried any of these products?  If you have what are you thoughts, please leave a comment.