Slick Chicks is about to change the way you think of comfort and convenience when purchasing underwear.  In a mature market, we've seen limited innovation and designs until now.  Slick Chicks underwear enables a faster, more comfortable and discreet way of changing with their innovative design and technology.
Founder and designer, Helya Mohammadian, developed the idea after a Soul Cycle class.  Post work out, she was all sweaty and in need of a quick change but opted out of waiting for the shower or using a crowded locker room.  That's when she came up with the idea of easily removable underwear.   Slick Chicks initial target audience was for women with busy lifestyles and on the go.  But since the launch, Mohammadian told Diamonds and Dames Beauty,  " I realize that the innovative product I had created for women to have a convenient way to change their underwear, also had a use as adaptable clothing for people with disabilities. Our customers are women who have had cancer, multiple sclerosis, and chronic pain issues just to name a few." 
Mohammadian's mission to empower as many women as possible has motivated her to expand her business through the use of a crowdfunding campaign on Kickstarter.  The campaign is running now through Monday July 11 2016 at 9:46 AM PST.  They need to reach a pledge goal of $15,000.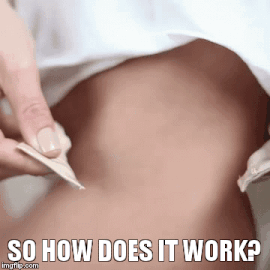 How It Works
Slick Chicks underwear are easily removed with their patent pending hook and eye closure on the right or left waistband. The elasticity of the waistband enables one to move comfortably as the fabric moves with you as you go through your day.   They are crafted from a combination of nylon/ spandex combination, featuring 100% cotton lining, promoting a breathable fabric.  Slick Chicks enables one to stay fresh longer with their moisture wick technology and antimicrobial finish.
Currently, Slick Chicks are offered in bikini brief, thong and boy shorts.  If they're able to secure $5k above their Kickstarter goal of ($20k); they can introduce a high waist brief.  Each style is available in black, white and beige and sizes in XS-XXL. 
How You Can Be That Change
Slick Chicks have done an incredible job proving there is a demand for their underwear among women across all paths of life.   With every growing company, there comes the growing pains of going to the next level.  In order to get to the next level, they need to guarantee a production minimum required by their vendor.  
If you're ready to be part of that change for yourself, mom, sister, auntie, grandma... go to their Kickstarter campaign and make a pledge.  There's different Kickstarter Tiers that will fit your budget ranging from $5- $380 or more.  Imagine the impact you could make with just $5.  
The Slick Chicks Crowdfunding Project on Kickstarter - http://kck.st/283rw2K
The official Slick Chicks Website – http://www.slickchicksonline.com