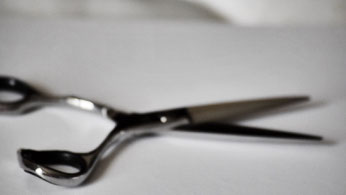 You've done your research and selected a salon via top Yelp Reviews.  Then comes booking an appointment with a stylist.  How do you know you're booked with the right stylist?  You don't, until you try for the first time.  Here are 3 signs you've found the right hairstylist.
She takes the time to consult with you and keeps an open dialogue.  At the initial consultation, your stylist is open to hearing your requests.  She offers her input as to what works best based on your features and hair type.  A great tip is to bring in a picture of your hair goal. This eliminates any miscommunication and avoids mishaps.
She is not a yes woman.  It's okay for clients to want to look like the model or celebrity in a fashion magazine. A professional stylist will give you a reality check.  An example is when a client sits in my chair with black boxed dye hair and requests to be blonde in one visit.
Going from black to blonde is a gradual process and requires multiple visits and a big investment.  An analogy is if you're trying to lose weight.  You can't expect to shed the weight off in one visit.  You have to continually work at it to see the results.
She invests in herself.  A career as a hair stylist is like all other careers. There are lots of classes and certifications to take beyond cosmetology school.  Hair color and cutting techniques change as fast as fashion does across the runway.  New trends coincide with what is happening with Hollywood celebrities and what is featured in magazines.  To keep up with the times, stylists need to maintain her skills by enrolling in classes.  It's okay to ask your stylist about her certification and training.