Charlotte Tilbury Lipstick: So Marilyn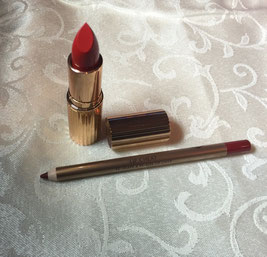 The latest addition to my red lipstick collection is from Charlotte Tilbury.  I've been anticipating the arrival of her cosmetic line since I've heard about the launch of her stand alone store in Covent Garden, London. 
I happened to be at Nordstrom, Valley Fair Mall and noticed her line.  I spent 10 minutes there, not enough time to play with everything. 
I picked up the
So Marilyn
 lipstick to review.  So Marilyn is from the 
K.I.S.S.I.N.G collection ranging from backstage nudes and red carpet reds.  The lipstick is enriched with antioxidants and secret ingredient, Lipstick Tree providing UV protection.  It is also important to highlight that it is also paraben-free.
The lipstick did not disappoint, upon the first application, it felt luxurious due to its special blends of waxes, very soft on the lips and moisturizing.  It is highly pigmented, leaving the lips kissable and very luscious.  After wearing it for 8 hours, I did not have to re-apply nor did it bleed on my lips.
The verdict:  Highly recommend to others and excited to try various shades and products from her collections.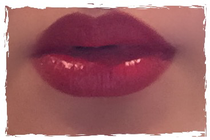 So Marilyn paired with Lip Cheat lip liner in Savage Rose.